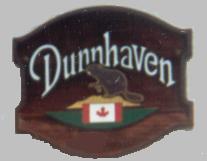 GREAT CHOICE !
Thank you for your interest in Awesome Tropical Villa Apartment
Live like the Bajans (the locals) at Jamestown Park villa apartment. A coral stone villa that is bright, cheerful and tastefully furnished, within a 4-5 minute walk to the coral sandy beach. All beaches in Barbados are public, no private beaches.
Spacious self-contained villa rental apartment with a separate entrance. Consists of 1 bedroom, kitchen, one 3 piece bathroom, living/dining room (seats 4), one 2 piece powder room, & private deck over-looking the garden.
Bedroom with cathedral ceiling, consists of two twin beds, two windows to enjoy the cross-breeze from the trade winds, a ceiling fan, and air conditioner. Ideal for one, or two people; not suitable for children and not wheelchair accessible. Villa apartment is very comfortable, rental villa apartment comes with Wi-Fi and Satelite TV. No dogs or any kind of animals allowed.
Location:
Far beyond our sun-splashed beaches, Barbados delivers an exquisitive experience of warm hospitality and sensual pleasures. Combining a renewed sense of romance, relaxation and adventure, Barbados is a refreshing mix of a natural wonder and heavenly delight.
Jamestown Park villa is set in a spacious sub-division, entrance across from Starfish Discovery Bay Hotel (presently torn down and to be rebuilt), away from the noisy main road in the quaint town of Holetown in the beautiful parish of St. James on the idyllic West Coast. A 4-5 minute walk to the coral sandy beach, the calm Caribbean Sea.

Historic Holetown, originally called Jamestown, is the home of a monument to the first settlers of Barbados and is a popular spot for tourists. Within pleasant walking distance there is Massy supermarket & the Limegrove Lifestyle Center, with high-end shops, variety of restaurants and two cinemas. Tourists also enjoy shopping at the Chattel Village for clothing, souveniers, and The Gourmet Shop (for specialty items). Holetown is within 4-5 minute walk to a commercial bank, the RBC Royal Bank of Canada, a police station, post office, library, gas station, and a variety of restaurants & bars. No car is necessary, venture out on your own using the local buses, the fare US $2.00 ($3.50 Bds.). Negotiate with a taxi driver for a personal tour, or book one of the many island bus tours.
While endless beaches and a delightful year-round climate seduce sun worshipers, Barbados offers splended cultural events, sporting activities and historic attractions making Barbados a treasure to behold.
RENTAL from DEC. to APRIL ONLY
Rates, Availability & Terms (Updated Apr. 1/23:
Rates for 1 or 2 adults:
Dec. 1 to Dec. 14 $95.00 US per day
Dec. 15 to Apr. 20 $105.00 US per day
NOTE: Booked, to-date: Jan. 4 to Feb. 8/24, Feb. 10 to Mar. 1/24.
E-mail for any questions you may have, to dunnhaven @ hotmail . com. To hold a reservation, 20% deposit (non-refundable) is required at time of booking. The balance is due (1 month) prior to arrival date, time permitting or full payment. Payment via Paypal.com (sign up with Paypal for free). Note: Prices may change without notice. You may also book this villa apartment through Flipkey.com #3730095. A second bedroom is available by special request at an additional charge $30.00 US per day. Ask about our monthly rate.
All available dates on a first-come, first served basis. A booking request without a deposit will be recorded, but will be pre-empted by a request accompanied by a 20% deposit.
Our rates are reasonable for this popular West coast area and set to attract people who, like us, love travelling and making friends along the way. We can only confirm your reservation when we have money in hand. Don't be disappointed, book early.
What is included/What is not included:

Included: Jamestown Park villa is privately owned, and the rental apartment is a cheerful 1 bedroom unit; kitchen equipped with the basics. Appliances include refrigerator (top freezer), stove (oven), micro-wave, and coffeemaker. Bedding for the twin beds, bath, and hand towels, toilet tissue, soft hand soap for the bathroom also included. Bedding and towels changed once a week (additional towels available upon request).
Beach towel(s) available upon request with a $20.00 US. deposit for each beach towel.
Laundry facility, in owners unit, available once a week.
Mandatory housekeeping provided once per week.
Not Included: To keep the rental rate reasonable, the rate does not include the supply of food, drinks and personal toiletry items.
Laundry detergent and/or softener to be supplied by guests.
Things to do and see:

Superb Golf courses (world renowned course), Tennis, Sailing, Scuba diving, Snorkeling, Para-sailing, and Wind surfing (South-east coast), or just relax and enjoy the sun, sea and sand.
Shopping (duty-free) in Holetown or Bridgetown (capital).
Mount Gay rum tour, Harrison Caves, Bathsheba (East coast), North Point, Cherry Hill, Sam Lord's castle, St. Lawrence Gap, Pottery factories, Crane Beach, Flower garden (monkeys), Museum, Swim with turtles, dive to a ship wreck, submarine tour, and/or sail on the famous Jolly Roger pirate ship.
More information:
Barbados dollar is linked to the US dollar: 1 US dollar = 1.98 Barbados dollars
Barbados is 21 miles long, 14 miles wide, with 11 Parishes, and population of approximately 260,000. Fly into the Grantley Adams International Airport approximately a 30 minute taxi ride to Dunnhaven, the Awesome Tropical Villa Apartment.
Security, we all must play a part!
At home or on vacation, career thieves are always watching. We recommend that though you are on vacation be alert; don't let your guard down, please do not wear your expensive watches, bracelets, necklaces, etc... and do not flash cash around. The Holetown area is very safe, but be aware of your surroundings. The villa has dead-bolt and sliding bolts on all doors (only effective if you lock-up), and exterior sensor lights. Windows are installed with security bars; mesh screens fitted on all windows for those pesty mosquitos during dusk & dawn (bring your mosquito repellent). A bolted down safe in the room is available for your passport(s), monies, etc... Cameras, laptops, ipads, smart phones, etc.. can be stored in the closet out of view from strangers when not in use.